Online learning for career and life skills from Golden Key
Golden Key Academy is a place of online learning created and run by Golden Key International Honour Society. It offers over 150+ hours of online training videos plus weekly live webinars, special events and access to a library of informative content covering career development, workplace skills + culture, communication, study skills, personal finance and leadership. The content covers all levels of experience, from recent graduates and those starting their careers through to anyone who has been in the workforce for years or even decades, up to managerial levels.
You need to be logged in and registered as a subscriber to access most of the content and to join events, including our weekly live webinars. If you're a member of Golden Key International Honour Society, you automatically get FREE access to Golden Key Academy. Click the button below to register using your Golden Key login details (you must use the same email and password).
Not a Golden Key member but still want to access Golden Key Academy? Click below to become a GK member or a GKA subscriber
150+ hours of online training
Watch videos of experts covering a wide range of career, study and life readiness topics.
A vast library of advice and content to help you navigate your career and score your dream job.
Become a stronger communicator
Get expert tips for communicating more effectively and developing yourself as a leader.
Access GKA any time from anywhere in the world – all of our content is totally digital.
Exclusive thought leadership
Content created by experienced, knowledgable industry experts – many are GK members!
Upcoming live webinars - Free for all members and subscribers!
Don't forget – if you miss a webinar or can't attend it due to time zones, you can always watch it at a later date on the videos page. Click here to see videos.
New GKA Course: How to land your dream job​
Whether you're starting out post-graduation, need to look for a new job post-covid or have been in a career for years and looking for a fresh new path, this course will help you prepare to land your dream job. Ariana Dunne brings years of experience in recruitment and coaching to the table in this course, and shares with you all of her expert tips on how to make yourself stand out in an increasingly competitive job market.
This course is 100% digital and can be done any time from anywhere. It consists of six video modules and five interactive worksheets of activities designed by Ariana to help you achieve your goals and land your dream job. This is a premium add-on to your GKA subscription.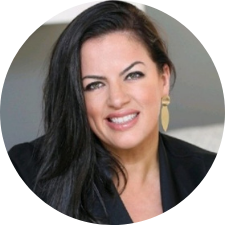 "I loved Ariana's positive energy and the support of her worksheets paired with her video presentations!" – Alex Shearer
"Ariana has helped me immensely with my career journey!" – Niamh Kavanagh
"'Genuine expert' is the phrase that comes to mind when I think about Ariana. She is a fountain of knowledge when it comes to her field." – Angela Hogan
"Ariana's expertise and coaching allowed me to look beyond my own barriers when it came to my career." – Olivia Brophy
Explore some of the content on GKA:
COVID-19 vaccination mandate
Life lessons learned from each medical specialty from a medical student's perspective
A look into Essentialism as defined by Greg McKeown
How to boost your self-esteem and put your best foot forward
Workplace Skills & Culture
Five ways teams can successfully solve complex problems
5 tips for becoming an engaging speaker in any situation
World Suicide Prevention Day
How to use university services to advance your professional network connections
Single mothers and higher education
Storytelling: How not to kill your audience by death of PowerPoint
The importance of an apex mentor
How to write a professional email with a great message and a nice tone
Venture Capital's economic development
Eliminating noise: Removing barriers to purposeful communication
Workplace Skills & Culture
How to build a healthy work culture without sacrificing productivity
How childhood trauma shapes our present reality
Transforming your presentation to have a visual impact
Identifying risks from emerging technologies
How to write your resume for remote jobs
Workplace Skills & Culture
How to stand out on LinkedIn – tips from a recruiter
Packaging and presenting a powerful career portfolio
How to manage your time effectively when doing study and research
Workplace Skills & Culture
How to résumé / Professional CV writing guide by CV Profs, South Africa's leading global CV writing firm
Pursuit of academic excellence with Sifiso Nxumalo
Starting your fitness journey
GKSA Mental Health Series Part 3: Coping with stress & academic pressures
Finance for youth: A personal journey to financial knowledge and freedom
FAQS ABOUT GKA
Golden Key Academy is a supportive space of online learning for career + life readiness. It's created and run by Golden Key International Honour Society.
COACHING WITH QUANTUVOS
Quantuvos is a virtual coaching company that brings high-quality coaching to professionals at any career level. Quantuvos provides professional coaching to people of all career levels – from just out of college to mid-level management to executive, 24/7.
BECOME A GK MEMBER
Golden Key is the world's largest collegiate honor society for graduate and undergraduate students, and membership is by invitation to the top 15% of students.