Online learning for career and life skills from Golden Key
Golden Key Academy is a place of online learning created and run by Golden Key International Honour Society. It offers over 150+ hours of online training videos plus weekly live webinars, special events and access to a library of informative content covering career development, workplace skills + culture, communication, study skills, personal finance and leadership. The content covers all levels of experience, from recent graduates and those starting their careers through to anyone who has been in the workforce for years or even decades, up to managerial levels.
You need to be logged in and registered as a subscriber to access most of the content and to join events, including our weekly live webinars. If you're a member of Golden Key International Honour Society, you automatically get FREE access to Golden Key Academy. Click the button below to register using your Golden Key login details (you must use the same email and password).
Not a Golden Key member but still want to access Golden Key Academy? Click below to become a GK member or a GKA subscriber
150+ hours of online training
Watch videos of experts covering a wide range of career, study and life readiness topics.
A vast library of advice and content to help you navigate your career and score your dream job.
Become a stronger communicator
Get expert tips for communicating more effectively and developing yourself as a leader.
Access GKA any time from anywhere in the world – all of our content is totally digital.
Exclusive thought leadership
Content created by experienced, knowledgable industry experts – many are GK members!
Teaching with props, personal stories, and a little humor
How to cut your research time in half
Tips for taking care of your mental health everyday
Preservation of a heart language
4 simple things you can do to get better at public speaking
Mental health and well-being amongst final year university students
Developing student leadership and amplifying your voice
Systems and how they correlate with our behavior and worldviews: a systems approach to behavior
Improvise your way to a successful career
What no one tells you about career development
Managing money: Why do I keep accumulating debt on things I do not need
The importance of nature-based teaching
From third-world beginnings to success
The importance of public insurance adjusting
Leading for digital transformation: The art of uncovering beauty and loving broken things
COACHING WITH QUANTUVOS
Quantuvos is a virtual coaching company that brings high-quality coaching to professionals at any career level. Quantuvos provides professional coaching to people of all career levels – from just out of college to mid-level management to executive, 24/7.
Workplace Skills & Culture
Boost productivity in a post-pandemic world
Writing effectively for business: Structure and tone
ADHD and Success: Strategies to be successful in college and in life
The link between physical activity and career success
Tips, tricks, and strategies to be successful in college and beyond
Judgment day: Dealing with difficult questions during application processes
Becoming your own master of presenting
Meeting the needs of the adult learner in and out of the classroom
Stifled – Where good leaders go wrong
Leadership Webinar Series – Session 4
The joys and challenges of entrepreneurship – Is it right for you?
Purpose-driven leadership: Building a career on what matters most
Learning and study strategies that will propel you to success
Improving communications skills for business
Understanding your 'Why' as a leader
Explore some of the content on GKA:
GKA Course: How to land your dream job
Ariana Dunne brings years of experience in recruitment and coaching to the table in this course, and shares with you all of her expert tips on how to make yourself stand out in an increasingly competitive job market. It consists of six video modules and five interactive worksheets of activities designed by Ariana to help you achieve your goals and land your dream job.  This course is 100% digital and can be done any time from anywhere. It's for anyone:
– Recently graduated and starting their career
– Looking to change careers
– Needing to update their resume and/or LinkedIn profile
– Curious about exploring other career options
This is a premium add-on to your GKA subscription.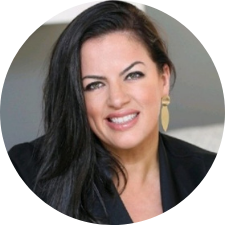 "I loved Ariana's positive energy and the support of her worksheets paired with her video presentations!" – Alex Shearer
"Ariana's expertise and coaching allowed me to look beyond my own barriers when it came to my career." – Olivia Brophy
FAQS ABOUT GKA
Golden Key Academy is a supportive space of online learning for career + life readiness. It was created and is run by Golden Key International Honour Society.
BECOME A GK MEMBER
Golden Key is the world's largest collegiate honor society for graduate and undergraduate students. Membership is by invitation to top 15% students.